Ford Transit Wagon Car Exhaust at Ford of Orange near Orange, CA 92867
Checking your vehicle's exhaust system is probably one of those things that people think the least about. That's why here at Ford of Orange near Orange, CA 92867, we provide service on your Ford Transit Wagon car exhaust. Learn from the pros how your exhaust works and why it is important to get it checked.
Your exhaust system is not only important because without the proper maintenance your Ford Transit Wagon can start blowing out black smoke – which is harmful for the environment –, but also because it can affect your fuel mileage and even your health and safety. Exhaust pipes can rust over time, start hanging lower than they should, or dragging on the road. Your exhaust system helps reduce engine noises, diverts combustion fumes from entering your vehicle, and keeps the cabin insulated from the heat expelled. Therefore, having holes in your exhaust can lead to reduced performance, heat coming in through the floor of your car, a noisier engine, and carbon monoxide poisoning.
Several components comprise the entirety of the exhaust system, each with its own function. These sets of connected pipes run along the underside of your Ford Transit Wagon, from the engine to the rear. The first segment, called the manifold, collects the exhaust gases expelled by the engine as a by-product of internal combustion. These travel to the next segment, known as the catalytic converter, which acts as a type of filter to reduce harmful elements contained in the emissions so that they are not liberated into the atmosphere. The gases will then pass through the muffler, which is designed to cancel out engine noise. And then, finally, the fumes will exit through the tail pipes.
At Ford of Orange near Orange, CA 92867, we have the parts and service and replace everything on your Ford Transit Wagon car exhaust at Ford of Orange near Orange, CA 92867. Schedule a check-up at least once a year. An exhaust system is bound to wear out eventually, mainly due to corrosion. This occurs because water is also a natural by-product of combustion and, hence, it will condense within the system, causing eventual rust that will slowly perforate through. However, there are also a number of external reasons that may affect how fast your exhaust system deteriorates. Such causes may range from humid conditions, to rain and salt on the streets, to hitting a hole or bump on the road, which may cause the pipes to loosen, scrape, dent or, worst case scenario, break.
Come on over to Ford of Orange near Orange, CA 92867 for your Ford Transit Wagon car exhaust service and replacement. Our trained, professional technicians will be more than happy to address your issues and help get your vehicle back into shape.
Take the next step
Service Hours
| | |
| --- | --- |
| Monday | 7:00 am - 6:00 pm |
| Tuesday | 7:00 am - 6:00 pm |
| Wednesday | 7:00 am - 6:00 pm |
| Thursday | 7:00 am - 6:00 pm |
| Friday | 7:00 am - 6:00 pm |
| Saturday | 7:00 am - 4:00 pm |
| Sunday | Closed |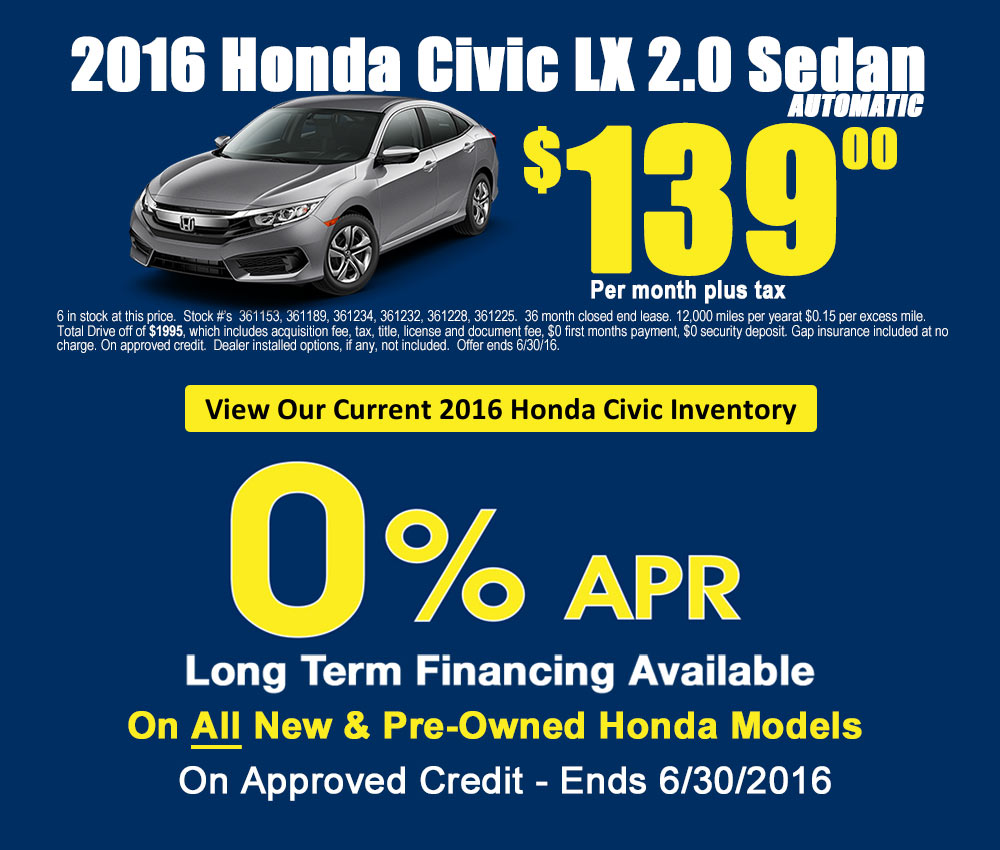 2016 Honda Civic Sedan
2016 Honda Civic
2016 Honda Civic
2016 Honda Civic
2016 Honda Civic Coupe
2016 Honda Civic
Be sure to stop by Honda World Westminster and take a look at our large inventory of new 2016 Honda Civic Sedan and Coupe models to choose from. You can browse our current 2016 Honda Civic inventory. Honda World Westminster is located just minutes from anywhere in Orange County.
Ford of Orange
1350 West Katella Ave
Orange, CA 92867 Get Directions